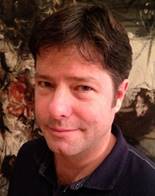 Dr. Jon Arnot PhD
Dr. Jon Arnot founded ARC Arnot Research & Consulting in January 2010 after several years of part-time research and consulting as a sole proprietor during his graduate studies and postdoctoral appointment. Jon completed a two year Natural Sciences and Engineering Research Council (NSERC) of Canada postdoctoral fellowship under the supervision of Professor Frank Wania at the University of Toronto Scarborough. His PhD at Trent University was completed in 2008 under the supervision of Professor Emeritus Don Mackay and his Masters of Environmental Toxicology at Simon Fraser University was supervised by Professor Frank Gobas.
Over the past 10 years his research has included the development, application and evaluation of methods and models for assessing the exposure, hazard and risk of organic chemicals to humans and the environment including the AQUAWEB, RAIDAR, FHX, and FHX-CAN mass balance models.
In collaboration with the U.S. EPA, Environment Canada and Syracuse Research Corporation he developed a QSAR to estimate primary biotransformation rates for fish from chemical structure. Jon has co-developed models that are used for regulatory purposes in Canada, the U.S. and Europe (e.g., models included in U.S. EPA's EPI Suite™ and the OECD Toolbox).
Jon is actively involved in research developing methods and tools to help better understand chemical hazard, exposure and risk for applications in various regulatory programs.
James Armitage PhD
Dr. James Armitage
 is a Postdoctoral Banting Fellow with Professor Frank Wania at the University of Toronto Scarborough (2011-2013).
He completed his doctoral degree in 2009 at Stockholm University under the supervision of Ian T. Cousins and Michael McLachlan.
His PhD thesis focused on modeling the global fate and transport of perfluorinated surfactants such as PFOS and long-chain perfluorocarboxylic acids (PFCAs) and exploring the influence of physical-chemical property uncertainty on key model outputs such as long-range atmospheric and oceanic transport potential.
He completed his Master's thesis under the supervision of Professor Frank Gobas modeling the bioaccumulation of organic chemicals in terrestrial food chains. James is actively involved in research developing models to assess the impacts of climate change on contaminant transport and bioaccumulation of ionogenic organic chemicals.
Lauren Hughes, MSC
Lauren Hughes received a M.Sc. in chemical physics from Dalhousie University and began working at the Canadian Environmental
Modelling Centre in 2003. She has been involved in the development and coding of several chemical fate models including the
Biosolids-Amended Soil: Level 4 (BASL4) model that examines the fate of chemicals introduced to soil environments through contaminated sludge amendments. 
Her modeling research has focused on chemical fate and transport from agricultural soils, including plant uptake, and accumulation in terrestrial food chains and in adjacent aquatic systems and more recently includes revisions to RAIDAR and FHX software and revisions to the EQC model for Dow Corning.
Liisa Toose, MSC
Liisa Toose(Reid)
 completed her M.Sc. at the Canadian Environmental Modelling Centre at Trent University in 2005 with Don Mackay.
Her research has focused on modelling the global transport of single and multi-species contaminants to the Arctic, although her projects have included modelling the fate of these contaminants at smaller scales as well, in lakes, agricultural ponds and soils.
More recently, Liisa has been working with Jon to revise the RAIDAR model to improve simulations for ionic organic chemicals and bioaccumulation in plants, including the treatment plant biotransformation, and to include the calculation of trophic magnification factors (TMFs) in various food webs.
Dr. Don Mackay, PhD
Dr. Don Mackay is Director Emeritus of the Centre for Environmental Modelling and Chemistry at Trent University. He is Professor Emeritus at Trent University and the University of Toronto. The principal activities are (i) compilation of physical chemical data on organic contaminants, (ii) development of models describing the environmental fate and effects of chemical contaminants and (iii) various studies relating to policies for chemical management in the environment.
He is the author or co-author of over 600 research papers, articles, book chapters and technical reports, including over 300 peer-reviewed publications and author, editor or co-editor more than a dozen books.
More details about Don and his research are available at his homepage at the
Canadian Centre for Environmental Modelling and Chemistry (CEMC) website.
Dr. Lynn McCarty, PhD
Dr. McCarty
 received B.Sc. and M.Sc. degrees from Brock University and a Ph.D. from the University of Waterloo.
He has spent over 30 years examining various aspects of toxicology and environmental contamination, with emphasis on the aquatic environment.
He has been involved in numerous projects examining actual and potential effects for a wide variety of contaminants in an assortment of situations. This included the preparation of a number of air and water quality guidelines for the Ontario and Canadian Governments.
As well, he carried out critical reviews of various environmental quality guidelines, protocols, and risk assessments, for, among others, Environment Canada (including CEPA), the Canadian Council of Ministers of the Environment (CCME), and the U.S. Environmental Protection Agency. In 2005 Dr. McCarty was a member of the U.S. EPA Science Advisory Board Aquatic Life Criteria Consultative Panel.
Dr. McCarty has been an involved in a number of risk assessment projects and also provided expert witness testimony. These include: effects associated with the siting and operation of domestic and hazardous waste treatment facilities (sewage, landfill, and incineration); siting and operation of nuclear and hydroelectric power stations, effects of liquid and solid wastes from pulp and paper mills, effects of past, current, and proposed mining operations; effects associated water, sediment, and soil contamination by petroleum products; and effects of pesticides in agriculture and forestry. Also, reports for FIFRA and UN ECE POP RC evaluation have been prepared.
Dr. McCarty has been an invited expert at a number of workshops and expert panels sponsored by CNTC, Health Canada, SETAC, US EPA, and US Army Corps of Engineers examining, employing, and/or developing environmental quality guidelines, and risk assessments.
Included in the over 60 peer-reviewed publications is co-authorship of two chapters in the second edition of the standard reference book "Fundamentals of Aquatic Toxicology" (Rand, 1995). As well, several of his publications are commonly cited by regulatory agencies around the world in various protocols, guidelines, and regulations.
He continues to publish in the primary scientific literature, make presentations at professional scientific meetings, and currently serves on the editorial board of Human and Ecological Risk Assessment. The Province of Ontario recognized his scientific work by awarding him the Ontario MOE Excellence in Research – Water Quality in 1990.